You can usually find me on Mastodon (I've stopped posting on Twitter now, but you can find an archive of my tweets on this site).
You can also sometimes find me at web development conferences, where I might be talking about development techniques. I blog here less frequently than I'd like, but manage it a little more often on the Netlify blog.
Wherever you find me, online or in the real world, please do come and say a friendly hello.
---
December 12th 2022
Did you know you could use your own domain for your mastodon username without hosting your own instance? It can be done with a single Netlify redirect rule.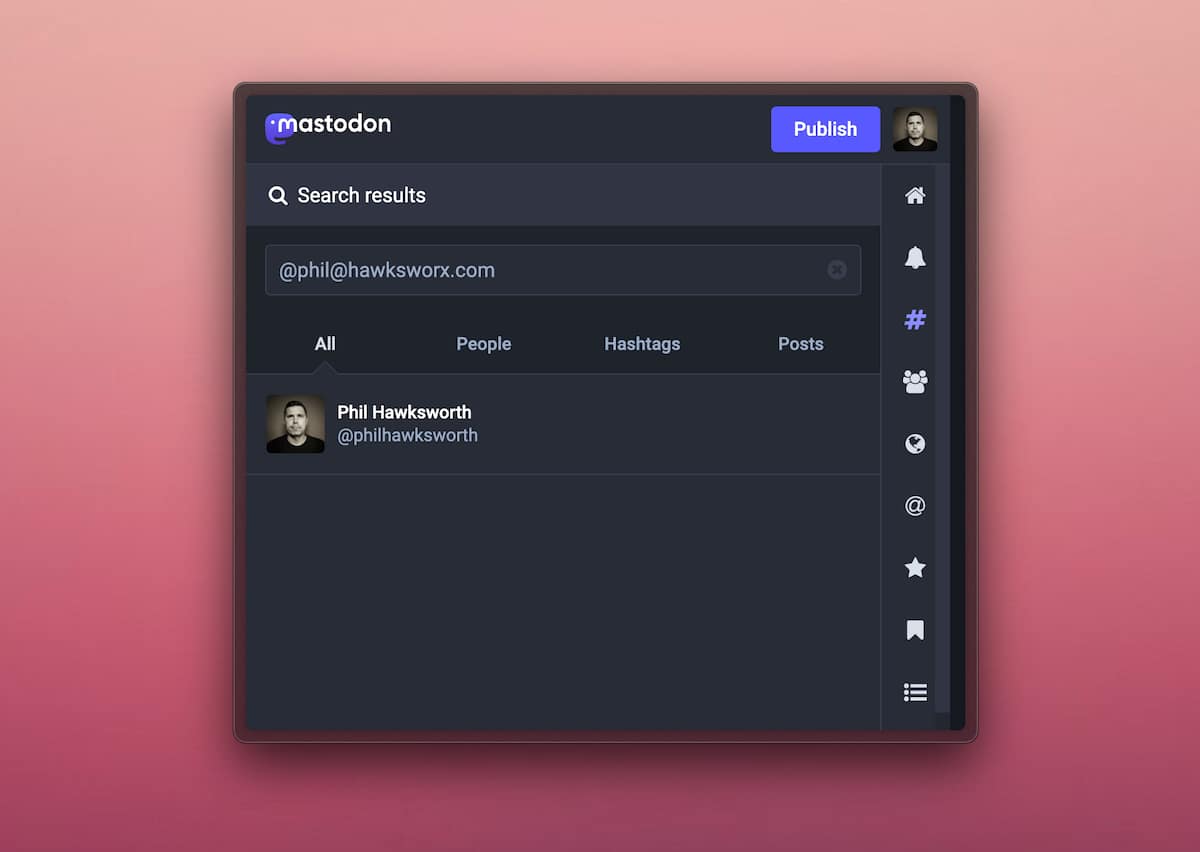 read more
---
March 31st 2020, in Redwood City, CA, USA